Famous People Living with HIV/AIDS
So this piece is giving honorable mentions to those who have been living with HIV or has died from AIDS. To be quite honest, the only famous person I knew with HIV or AIDS is the legendary Laker player, Magic Johnson. I decided I wanted to search for other cool people that were affected by the virus.
I was amazed to see how many famous people were affected with HIV/AIDS.  The following people are pretty RAD because of all their achievements and actions.
Freddie Mercury was the lead singer and songwriter of Queen and best known for their music including songs, "Bohemian Rhapsody", "We Are the Champions",  and "We Will Rock You". Queen is to be considered one of the world's best selling music artists. I adore them.  Their songs are one of a kind and timeless classics. Freddie was diagnosed with HIV, but kept it private. It wasn't until he had full blown AIDS that he announced it to the world on November 23, 1991. He died the next day from an opportunistic infection resulting from AIDS.  He was the first major rock star to die from AIDS.
Another talented music artist is no other than Eazy-E. This man was a rapper in the group N.W.A. which included Dr. Dre and Ice Cube. They are most known for their controversial album, "Straight Outta Compton". Eazy-E could be best known for rapping in the song,"Boyz in the Hood". Every time I hear that song on the radio or at any party, I can vouch that I know all the words.  He is the one of the founding fathers of the genre of gangster rap . Eazy-E was diagnosed with AIDS and died on March 26, 1995.  
Jermaine Stewart. Most people do not know who he is, but he sang the song that started like this, "We don't have to take our clothes off to have a good time. Oh no! We could dance & party all night!" Sound familiar?
Later on in 2004, Gym Class Heroes remade the song, called "Clothes Off!"  It had a catchy tune and it had me singing to it. Well…Jermaine Stewart was the creator of that song. His song is one the first songs that promoted a safe sex message. He started his career by being a dance for Soul Train. Jermaine died from an AIDS-related illness on March 17, 1997.
Michael Peters is also another individual that you might not recognize or have ever heard of, but he was a famous dance choreographer. He is most recognized for his work with Michael Jackson. He created the dance sequences in the music videos, "Thriller" and "Beat It". No big deal right? This guy is awesome. "Thriller" has one of the best known dance sequences to this day and I've definitely seen a few movies trying to emulate his style. He has also worked in Pat Benatar's music video, "Love is a Battlefield." One of my my FAVORITE songs. Michael suffered a death with an AIDS-related disease on September 21, 1994.
Okay, so even if I didn't grow up with the television series, the Brady Bunch still had an impact in our pop culture. The beginning credits to the show were super catchy and I always wished I had a bunch of siblings to reenact the scene. Everybody knows the quote that Jan states," Marcia, Marcia, Marcia!" Do you remember the dad? His name was Robert Reed. He was also an individual who tested HIV positive, but it did not grow to AIDS. Because of his well publicized life as an actor, his homosexual life was kept private form the world. He lost his battle to colon cancer and lymphoma on May 12, 1992. His style and along with the other character in the show exude 70s culture and style and remain a icon within our culture.
Another actor that had to closet their homosexuality is Rock Hudson. When you first hear the name, you may envision some type of strong person. Before learning more about him, I immediately thought he was tough and dreamy. He was an actor before our time and it was hard to recognize how prominent he was in his time since we had not existed yet.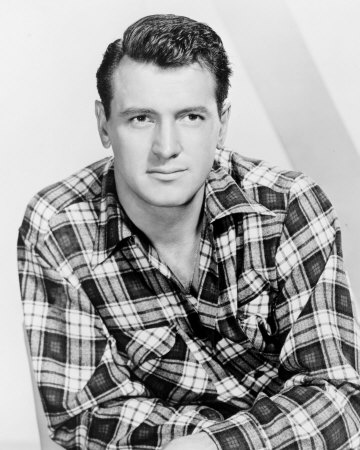 Man I was right, this guy was talented and was super dreamy. He had a hipster-esque style, which he probably didn't plan (true hipster), with his stunning looks. He received an Oscar nomination for his role in the movie, Giant (1956). This movie also features AIDS activist and super gorgeous, Elizabeth Taylor and the timeless, James Dean.  
This hollywood celebrity died from AIDS on October 2, 1985. 
Who can forget this guy?
Magic Johnson. His list includes four NBA Championships, three NBA MVP awards, an olympic goal medal in 1992, and honored as one of the 50 greatest players in the NBA. Dude is talented. He announced that he contracted the virus from having multiple sex partners during his playing career. He is currently HIV positive and is an advocate for HIV/AIDS prevention and safe sex. He created the Magic Johnson Foundation to help fight HIV/AIDS.
Another famous athlete that was HIV positive is Arthur Ashe. He was a professional tennis player and won 3 Grand Slam Titles. He remains to be the only African American from the United States to win these titles. He contracted HIV from a blood transfusion that was done during his heart surgery. He died on February 6, 1993 from AIDS-related pneumonia.